Introduction
With Cool Burning Studio, you are allowed to burn your favorite movies or superstars' vocal concert to a DVD for easy enjoyment on DVD players with family and friends. This post will be focusing on How to Burn Video DVD with this video DVD burner software.
---
How to Burn Video DVD
Step 1. Activate Video DVD Burner
Launch Cool Burning Studio. Insert a blank CD/DVD to the disc drive and click the "VCD/DVD-Video" to run the burner wizard.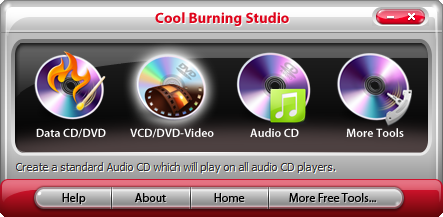 ---
Step 2. Choose Burning Device
The burner automatically scans your system and all the available drives are displayed in the list. You should select one usable disc drive from the list. Click "Refresh" to update the device list if you plug in new devices or change the disc in the drive.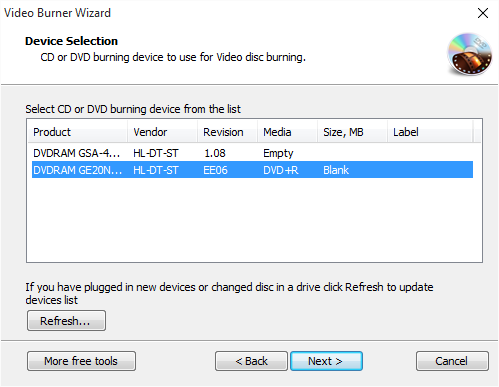 ---
Step 3. Select Video Disc Type
Select the type of video disc you want to burn from the dropdown menu of "Video disc type". You can choose "Video DVD", "Video CD" or "Super Video CD" to meet your demands.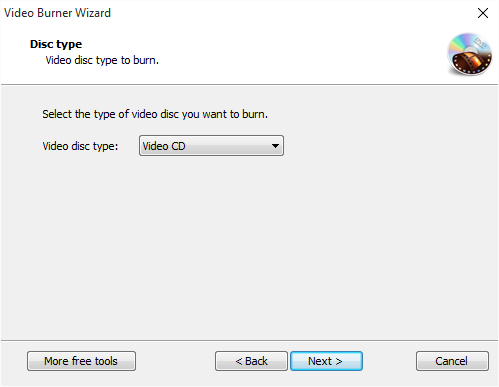 ---
Step 4. Choose Source Video Data
Add source video file you want to burn and you can have a review of the selected file size & possible file size (if you want to burn video DVD, add premastered VIDEO_TS folder; burn video CD, add MPEG1 file; burn super video CD, add MPEG2 file).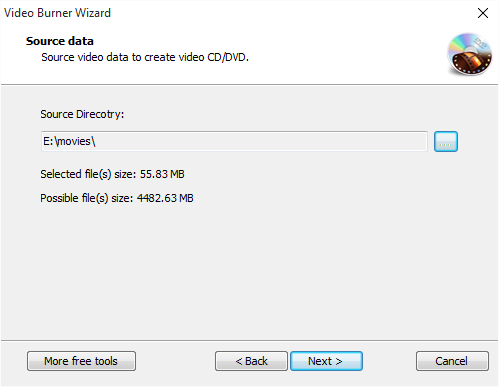 ---
Step 5. Select Burning Mode & Burning Speed
Select the burning mode and the appropriate burning speed. Click "Next" to start burning and wait until the process bar reaches 100%. The disc will eject after the Video DVD has been completely burned.